10 Fun Things To Do Near Clarksville This Weekend
Clarksville, Indiana is home to many adventurous and enjoyable activities in the entire state! Located just a short 10 minutes drive from Louisville, residents of our small quaint city have access to all the amazing shows, museums, and restaurants that Lousiville is known for. So if you're ever wondering "What is there to do in Clarksville tonight?" May we suggest taking a short drive over the bridge to a world of possibilities. Living such a short distance away from this famous city allows you to keep a finger on the pulse of new up-and-coming trends, artists & more!
Take a look at our list of top 10 favorite places to visit and things to do in Clarksville to help plan your future weekend plans.
TOP 5 PLACES TO GO NEAR LOUISVILLE
For baseball fanatics, there are few places more hallowed than the Louisville Slugger Museum & Factory. Synonymous with baseball bats all around the world since the 19th century, Louisville Slugger has been the #1 bat in Major League Baseball for over 100 years. Tour the factory that has produced bats used by some of baseball's biggest stars from Babe Ruth and Mickey Mantle to Hank Aaron and Derek Jeter.

In addition to the award-winning factory tour, visitors can pose for a selfie with the World's Largest Baseball Bat, step into the batting cage to experience a major league fastball, or swing for the fences with replica bats from your favorite big-league star. The museum store has a wide variety of merchandise and gifts at every budget, and all visitors receive a complimentary miniature bat to commemorate their visit.


800 W. Main St. Louisville, KY 40202

With its rich soil and limestone spring water, Kentucky is widely considered the center of the Bourbon universe. Angel's Envy's Signature Tour provides a behind-the-scenes look into the distillation process from start to finish at their beautiful downtown facility. Concluding with a tasting in The Finishing Room bar, this hour-long tour is a great way to experience one of Kentucky's claims to fame.

For the true connoisseur, the enhanced Inside the Barrel Tour gives an in-depth look at the barrels used in the finishing process. Dive into the art and science that goes into Angel's Envy's world-famous offerings. As you learn, sample a variety of barrel-finished spirits ranging from Port Cask Bourbon to Rum Barrel Rye.


500 E. Main St. Louisville, KY 402022

Located on the grounds of Churchill Downs, the Kentucky Derby Museum celebrates the world's most famous thoroughbred horse race. This newly-renovated and expanded two-floor museum features a variety of exhibits on the famous horses, trainers, and jockeys that have competed in The Run for the Roses! Grab a bite from the Derby Café Express or mint julep from the museum's bar.

With 75 days of live racing and over $40 million in purses paid out each year, Churchill Downs and its famed Twin Spires is ground-zero for horse racing fans. From the rail to Millionaire's Row, the track offers a wide range of experiences, restaurants, bars, and merchandise catering to young and old. Dust off your seersucker suit or derby hat and hit the track!


700 Central Ave. Louisville, KY 40208

Featuring over 1,700 animals and botanical gardens spanning 134 acres, the Louisville Zoological Garden welcomes nearly 1 million visitors annually. With multiple award-winning exhibits such as Gorilla Forrest and Glacier Run, the Louisville Zoo plays host to a wide array of flora and fauna from throughout the globe.

In addition to the animals, the Zoo boasts playgrounds, rides, a splash park, as well as numerous concession and food options. Throughout the year, the Zoo hosts over 50 special event days, including Brew at the Zoo, The World's Largest Halloween Party, Wild Lights Asian Lantern Festival, and Throo the Zoo 5K Run/Walk.


1100 Trevilian Way Louisville, KY 40213

Built to celebrate and preserve the legacy of boxing's Greatest showman, The Muhammad Ali Center inspires and promotes cultural education through the story of the fighter's incredible journey. Conveniently located in downtown Louisville, the Ali Center is a two-story architectural marvel that stands out just like The People's Champ.

In addition to award-winning museum exhibits, the facility features five film-screening theaters, art galleries, meeting and event space, classrooms, a retail store, and more! Attempt to "float like a butterfly, sting like a bee" in one of the Center's interactive boxing exhibits, view vintage Ali fights and Civil rights-era footage, or learn more about the Champ's six core principles.


144 N. 6th St. Louisville, KY 40202

TOP 5 PLACES TO EAT NEAR LOUISVILLE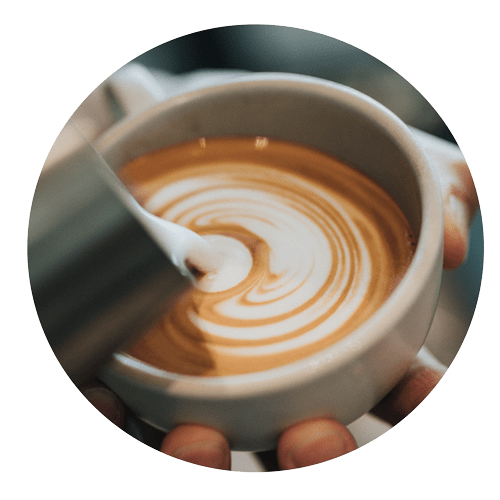 Restaurant, Bar
Located Downtown in the historic Brown Hotel, English Grill features contemporary American cuisine with a Southern flair. Beautifully crafted wood paneling, antique led glass windows, and fine artwork lends an air of sophistication that is sure to take your date's breath away! Choose from a wide array of offerings meticulously crafted by Executive Chef James Adams, or sample from an extensive list of the Bluegrass region's finest bourbons.
335 W. Broadway – The Brown Hotel Louisville, KY 40202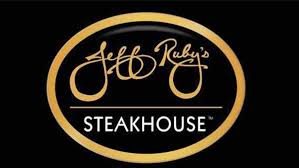 Restaurant, Steak
Inspired by the famous original in Cincinnati, Jeff Ruby's is consistently recognized as Derby City's finest upscale steakhouse. Featuring award-winning aged USDA Prime beef in a variety of cuts, premium fresh seafood, sushi, and raw oyster bars, and Kentucky-inspired cuisine, Jeff Ruby's is bound to please the most discriminating palate. Cap off the night with live entertainment and hand-crafted cocktails in Jack Ruby's elevated bar.
325 W. Main St. Louisville, KY 40202



Restaurant, Italian, American
With gorgeous outdoor patio seating, the elegant Courtyard Room, and nine private dining rooms, Vincenzo's is the perfect place to celebrate any special occasion or make your next big deal. Authentic old-world Italian cuisine pairs with an excellent selection of fine wines and outstanding service to create a memorable dining experience you are sure to remember. A short walk from the Kentucky Center for the Arts and other Downtown attractions make Vincenzo's a perfect choice for your night out!
150 S. 5th St. Louisville, KY 40202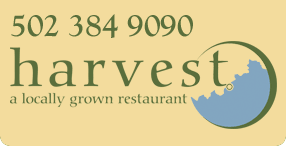 Restaurant, American
Serving rustic regional cuisine crafted from locally sourced meats, vegetables, dairy, and grains, Harvest perfects Bluegrass-inspired cuisine in an energetic, casual atmosphere. With many of their staples baked, cured, and preserved right in the trendy NuLu neighborhood restaurant, it's no wonder that Harvest is a perennial local favorite. A semi-finalist for the prestigious James Beard Award for 'Best New Restaurant', Harvest is sure to impress your gastronome and foodie friends!
624 E. Market St. Louisville, KY 40202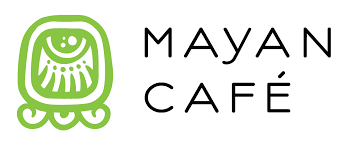 Cafe, Restaurant
Traditional Latin and Central American fare are given an upscale twist at this intimate East Market District hotspot. Executive Chef and Restauranteur Bruce Ucan channels his Mayan heritage to create beautifully plated, authentic dishes bursting with flavor. With a commitment to sustainability and freshness, Mayan Café's rotating menu focuses on seasonally available, locally sourced ingredients. If you can't make it to the restaurant, keep an eye out for Mayan Café's food truck bringing delicious, indigenously-inspired cuisine throughout the 'Ville!
813 E. Market St. Louisville, KY 40206


As you can see, there are plenty of things to keep you entertained while you're in Clarksville! Our apartments are located just 20 minutes from all of these wonderful places to go, so if you're sold, schedule a tour today!